Logitech International S.A. (LOGI) is a global provider of personal peripherals for computers and other digital platforms. It designs and manufactures products like mice, keyboards, webcams, speakers, and headsets. Known for innovation and quality, Logitech also produces gaming, video conferencing, and home-entertainment equipment, serving consumers and businesses worldwide.
Our OptionHacker Scanner picked up a HUGE Call Buyer
>> OptionHacker Signal 1039 LOGI 2023-07-21 57.5 Calls $0.60  OI=704  $54.12 Ref
Target #1 $0.90,Target #2 $1.20 (10:55:27 ET)

Now what happens to the price of the option AFTER they were bought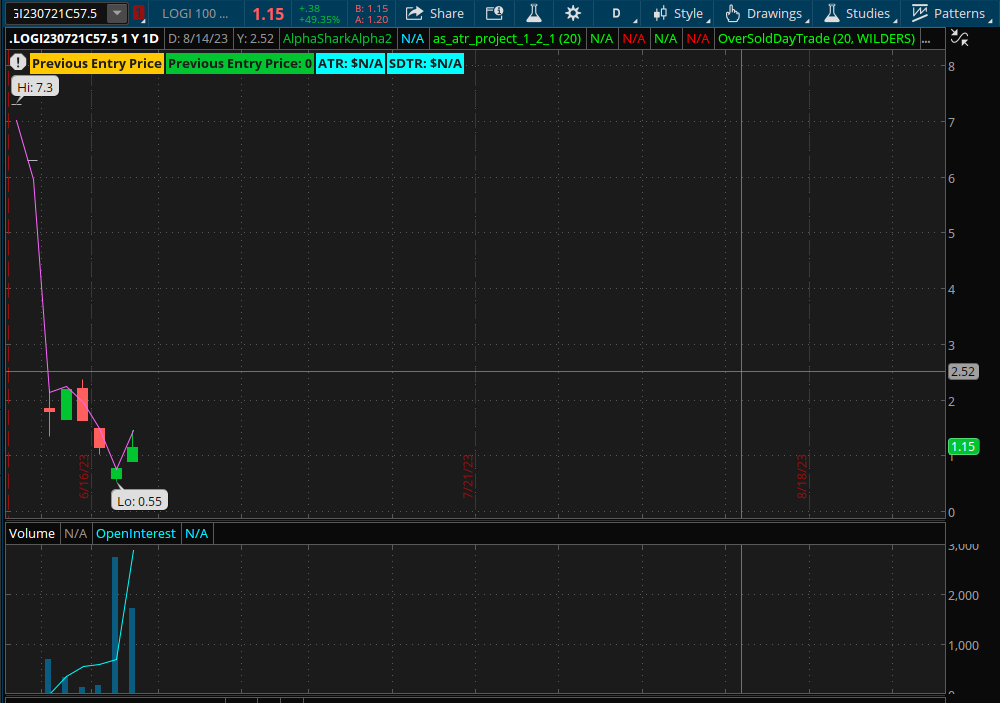 $60 to $145
$600 to $1450
$6000 to $14,500
If you got in at the signal and out at the highs.
Just remember this is one example and NOT every trade is a winner